The Christmas Sleigh


The joyful season!

For young and old. The Christmas Sleigh is a funny ride through snowy environments, collecting nuts and acorns, enjoying the crisp and relaxing environment, while trying to beat an highscore... or your friends! You can play single matches or challenge with your friends. Try the interactive demo on this side (demo only features a very limited single-player gameplay)

The Christmas Sleigh is FREE to play with advertisements,

but you can consider unlocking banner-free version for just 2$

Only available for
MORE INFORMATIONS
Check out a video trailer and read the story behind
What's going on with Christmas?

Help Santa and his friends!

Have you ever wondered how can elves build all those toys for every kid in the world? They use a time-bending device, powered by some magical ingredients gathered from the woods. But you know, woods are suffering, climate changes and overbuilding made for less trees and a magical shortage. Christmas is coming, toys are not enough and the elves have run out of time! Santa and his friends must go and gather chestnuts, pinecones and acorns to refill the magic device, so that Christmas eve can last long enough for the elves to make all toys!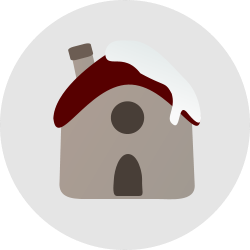 Fact sheet
Current version: 1.2 (13/02/2017)
intuitive gameplay: gain momentum on slopes to climb up hills
simple but responsive controls, play with just a finger
keep going at max speed to maximize score
use your skills to master all play modes and unlock all the achievements
multiplayer matches up to four players!
ride through endless day/night cycles
dedicated global and social leaderboards for each play mode
you can unlock a banner-free version of the game just by playing!